Damascus Karambit
Finally back in stock!!!!!!!
The Karambit in Hand Forged Exotic Razor Sharp Damascus!
1095 High Carbon and 15N20 Steel - 300 Folded Hand Forge Welded Layered Damascus Steel

9" Overall, Full Tang, 4" Blade

Buffalo Horn and Camel Bone Polished Handle

Lifetime Warranty on the Blade

Hand Sewn - Premium Leather Sheath
Although most of my knives are made for hunting and survival I have had many requests for more tactical and self defence knives with the more aggressive edge. This Karambit is THE knife hands down. Dynamically versatile and agile this is a very lethal weapon and like all of the knives here it is an absolute work of art. This knife was made from my dear friend and fellow blacksmith Umer Farooq from Wazirabad. We have shared many techniques and I can't wait for the day to travel the world to his part to see his Smithy. In the mean time here are a couple photos of his shop and blades in process.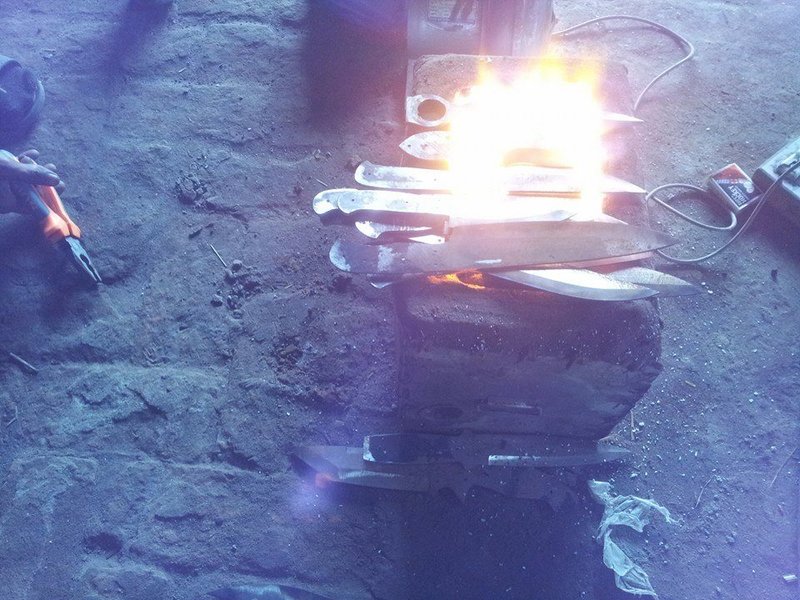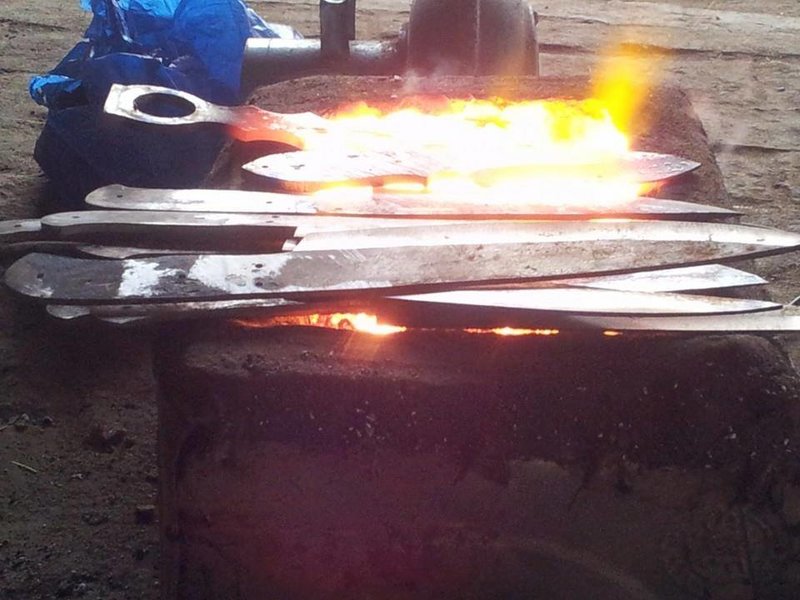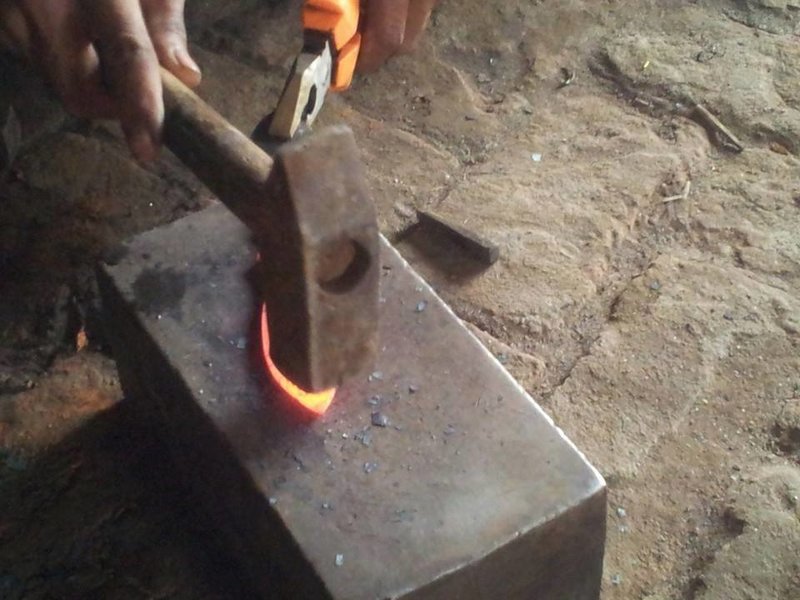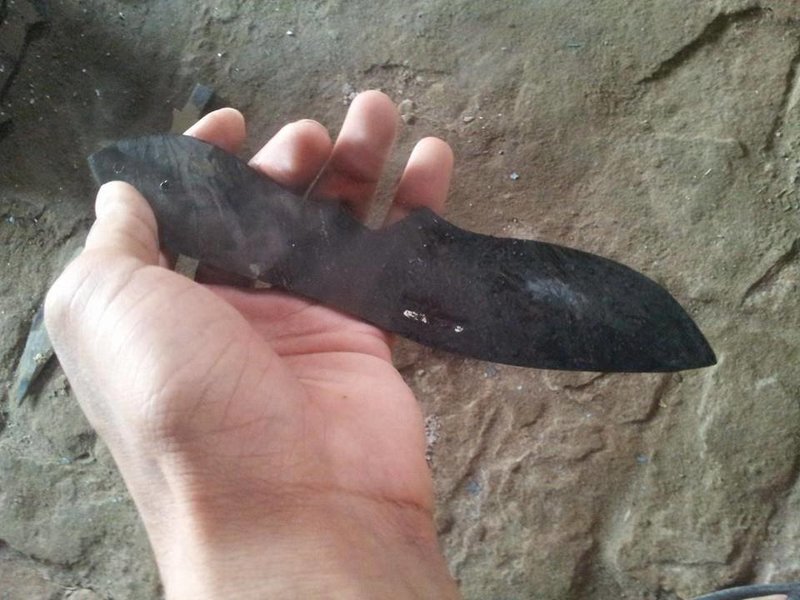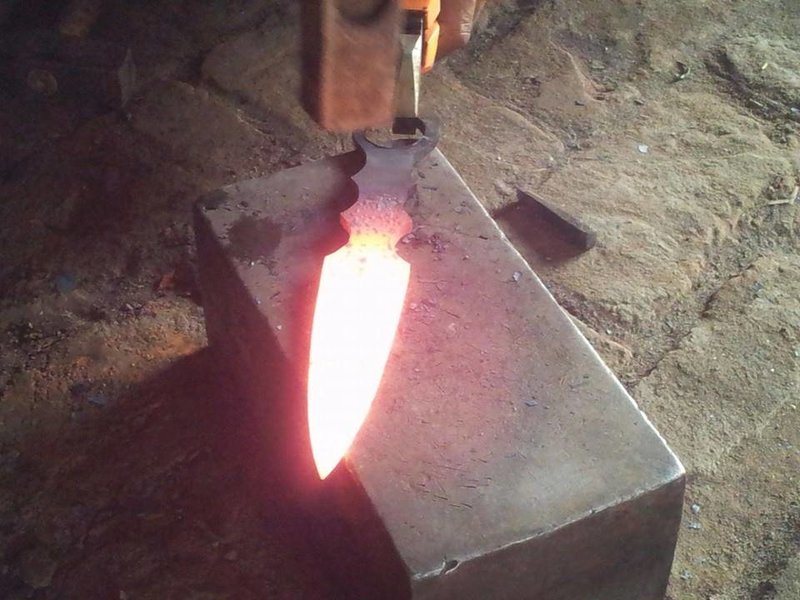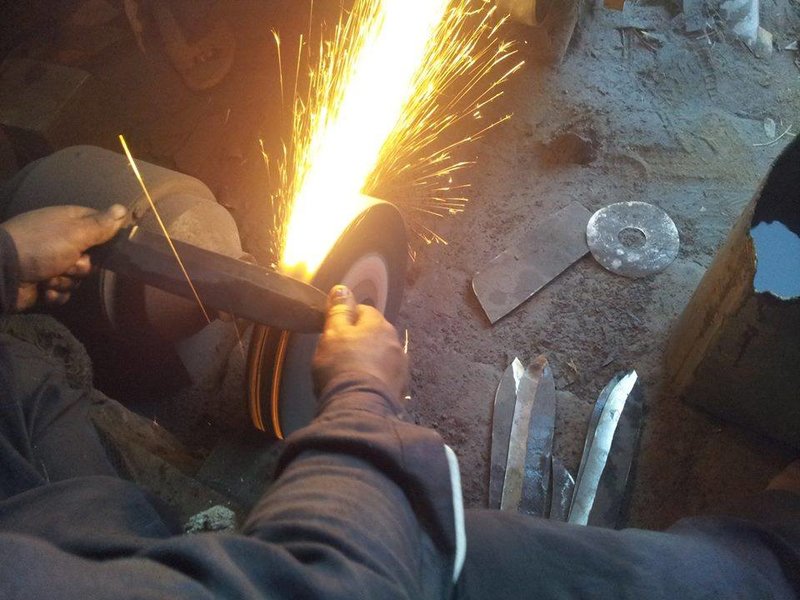 ---
The karambit is believed to have originated among the Minangkabau people of West Sumatra where, according to folklore, it was inspired by the claws of big cats. As with most weapons of the region, it was originally an agricultural implement designed to rake roots, gather threshing and plant rice. As it was weaponised, the blade became more curved to maximise cutting potential. Through Indonesia's trade network and close contact with neighboring countries, the karambit was eventually dispersed through what are now Cambodia, Laos, Malaysia, Myanmar, Thailand and the Philippines. The West has recently found the karambit to be useful for self-defense. Most of those produced in the West for use as weapons are based on the small Filipino variety, which features a short blade and index finger ring.
If you really want to see what the Karambit is fully capable please take a look at this video below. Doug, a Master Martial Artist puts this blade to work and shows the versatility and lethality of the Karambit.
Reviews