The "Contractor" Clip Point by Half Breed Knives
The "Contractor" Clip Point by Half Breed Knives
LAST ONE!!!!!
(after it's gone they're all gone!)
Perfection, Perfection is what came to mind the first time I held this blade! (Now most knife makers wont and can't say that about their own blades but I can for my buddy Nate Hardin's sweet hand forged masterpiece). This blade is perfectly balanced and beyond scary sharp!
Honestly, the first time I saw this blade I kinda wanted to make it myself but Nate finally agreed to let me sell some of his blades since there is such a high demand for highly skilled, hand forged, well crafted knives that will last multiple life times!
The "Contractor" was indeed a contract job for Nate for a security contractor, therefore the name contractor was most fitting! The general nature of this knife is to be a no frills, tear stuff up" breaching tool, thick, heavy, emergency knife, there to do the "job" whenever you need it. "An ultralight / heavy, highly concealable knife of sorts".
For those of you who aren't familiar, Half Breed Knives (Nate Hardin) is based out of Galveston, Indiana (just a rocks throw from Indy) and nate is a good friend and brother in the Craft! His passion for knives is red hot just like the blades he forges and he's almost as much of knife nut as I am. I'm proud to finally offer them to my customers and friends! Plus, like all IHK knives, this knife comes with a lifetime warranty (or I wouldn't carry it!)
1075 High Carbon Steel, Hand Forged

High Convex Grind

9 1/4" Overall

4 1/2" Blade

4 7/8" Skeletonized Handle

8 oz of pure power

Perfect Black Matte Cerakote Finish

Kydex Sheath with Belt Clip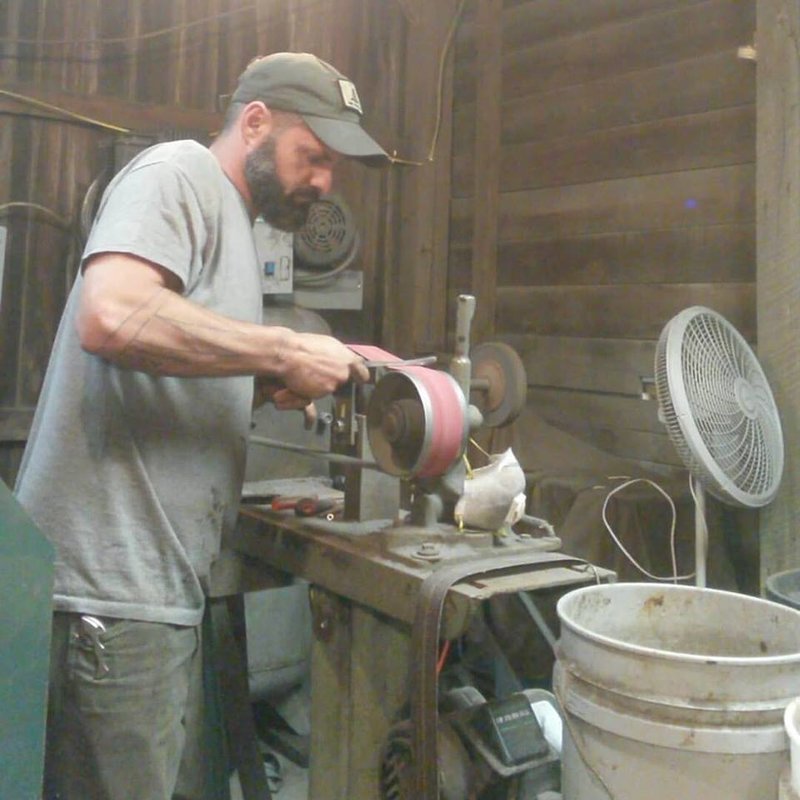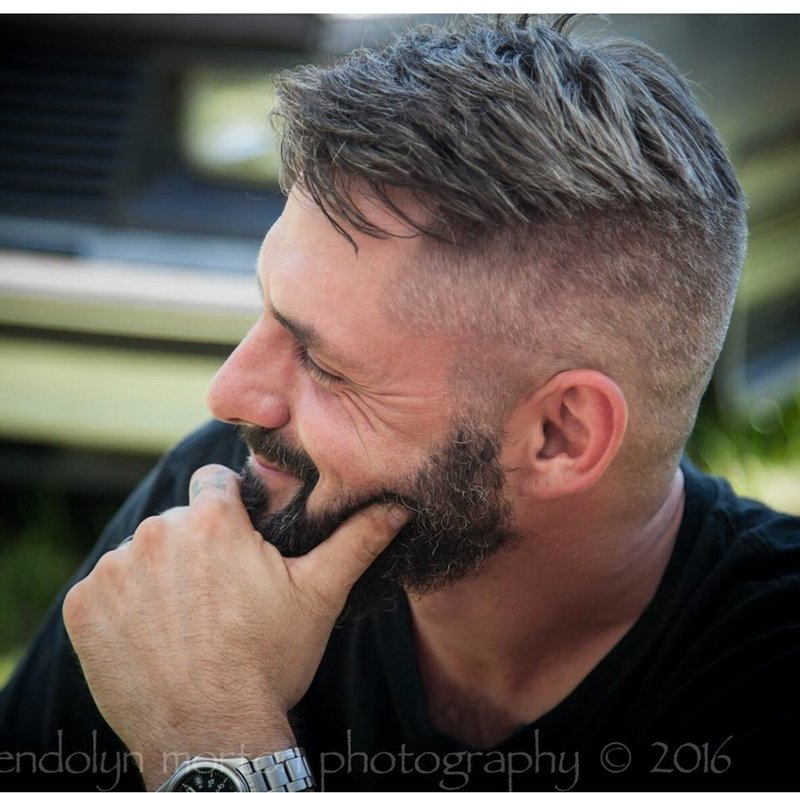 Reviews