Bronze Pearl Inlace Chef Knife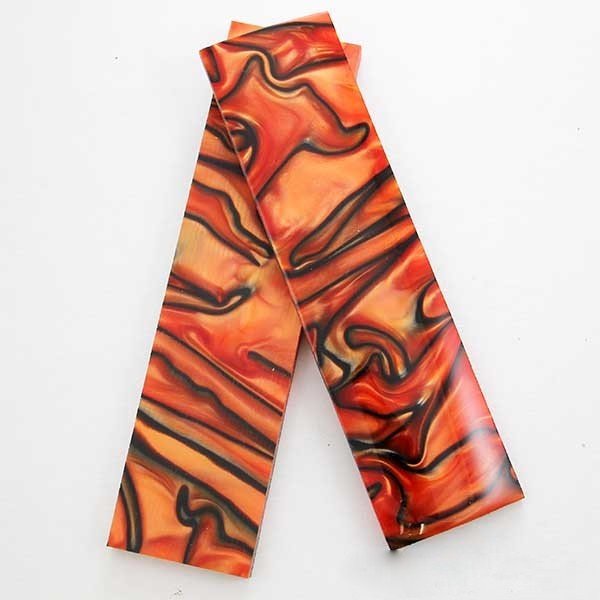 Hand forged, Hammered, Handmade Kitchen Knives! These are forged 440 Stainless Steel (which will help greatly in the kitchen and constant wet environments vs. the usual high carbon steel). Razor sharp and easy to keep sharp. This is a one of a kind and a 1/1 custom piece.
Hand Forged, Hammered 440 Stainless Steel
54 RHC (hardness)
12 3/4" Overall length
8" Blade length
1/8th" thick
Bronze Pearl Inlace Handle and brass mosaic and solid brass pins
* Special Note: Forged Stainless Steel looses some of it's anti-corrosion properties as the hammers used are high carbon steel and leave carbon trace in the hammered steel. This just means that a little oil is suggested and that the blade is not 100% rust resistant.
Reviews