Cutting Board by Daniels Handmade Indy
The ESTUS Cutting Board by Daniels Handmade Indy
The Estus cutting board is the perfect addition to any kitchen or dinner party!

It is extra thick at over 1.5in.
You can chose the regular size at 12in x 18in or the large size at 14in x 20in.
This line is made of black walnut and hard maple woods. This board is finished with Odie's Oil. This oil is food grade and will keep your board looking lustrous while being moisture resistant.
Daniels Handmade Indy is part of the Collective of world-class artisans and craftsman that work here at the Indy Forge and produce the highest quality products that hands can make and this cutting board is just one of his handcrafted products that pair so well with Indy Hammered Knives.
Classes to make this cutting board are also available by clicking the link below.
You can see all of their work, class schedule and story by clicking here: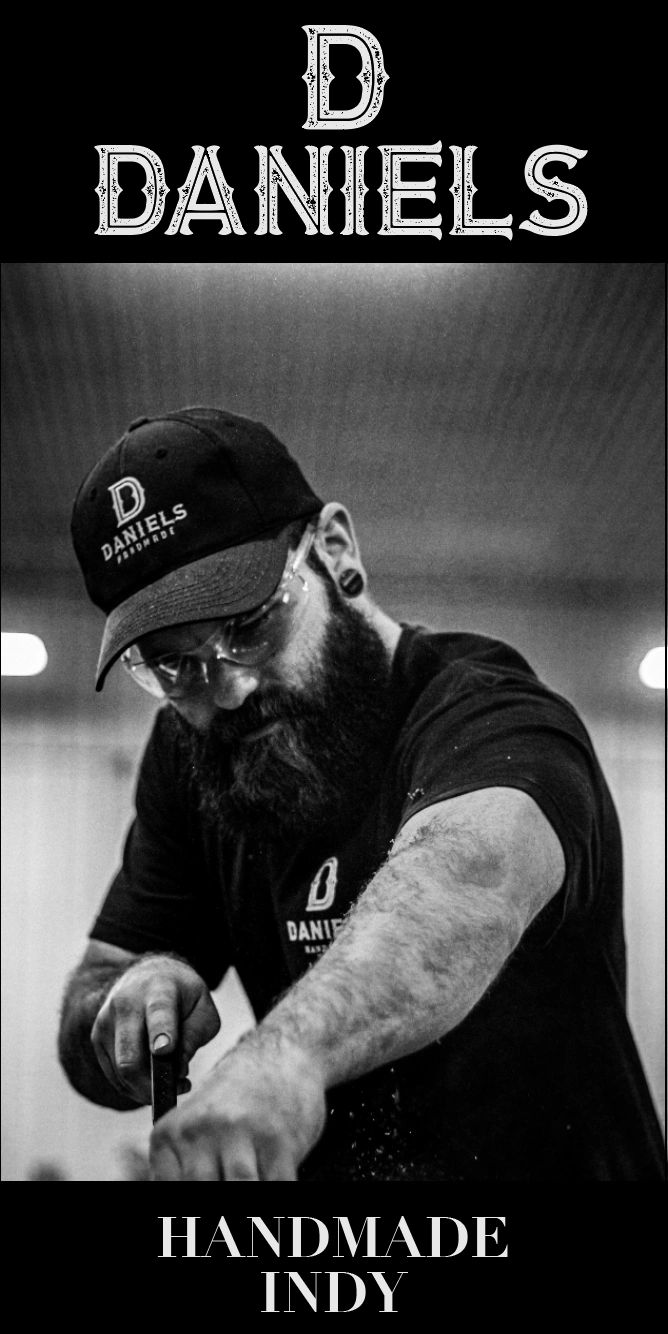 Reviews