Damascus Spear Point
Damascus Spear Point with Polished Camel Bone Handle. 3/16th inch thick and 7" overall makes this an essential in the carry and / or add on to any survival knife rig.
Polished Camel Bone Handle, Damascus Blade, Lanyard Hole

1095 High Carbon and 15N20 Steel - 300 Folded Hand Forge Welded Layered Damascus Steel

7" Overall, Full Tang, 1" Wide Blade

Lifetime Warranty on Blade

Hand Sewn Premium Leather Holster / Sheath
Custom requests can be made for an additional 20% (approximately) and will take 3-4 weeks for delivery (just send me an email with your specifications, please see the last photo of folders for ideas or one you prefer.....)
This knife was made from my dear friend and fellow blacksmith Umer Farooq from Wazirabad. We have shared many techniques and I can't wait for the day to travel the world to his part to see his Smithy. In the mean time here are a couple photos of his shop and blades in process.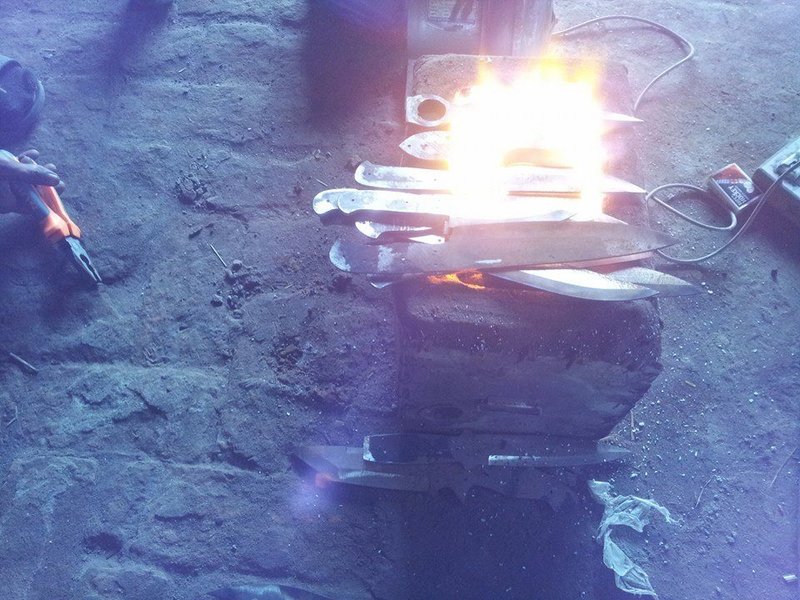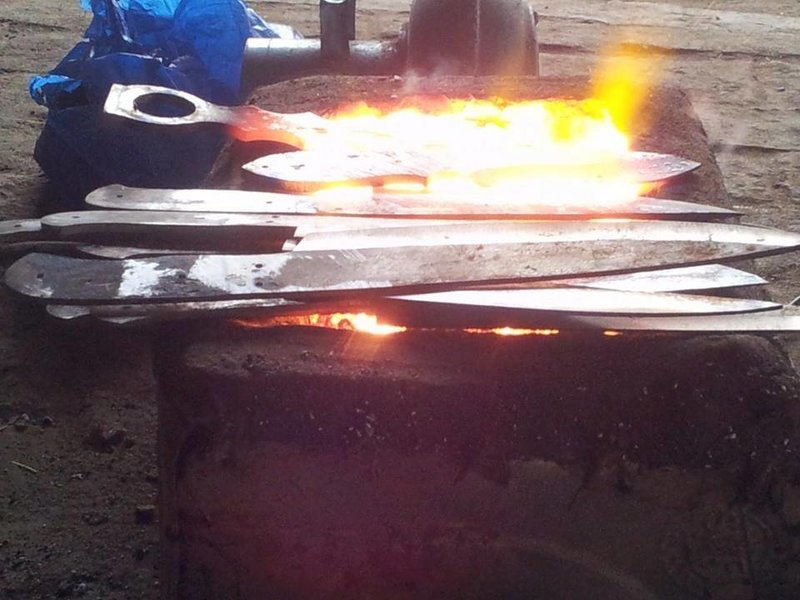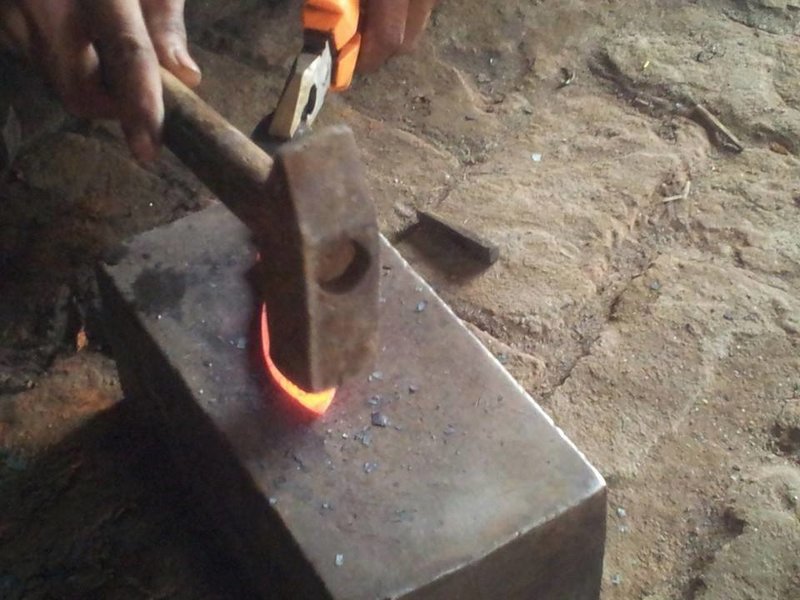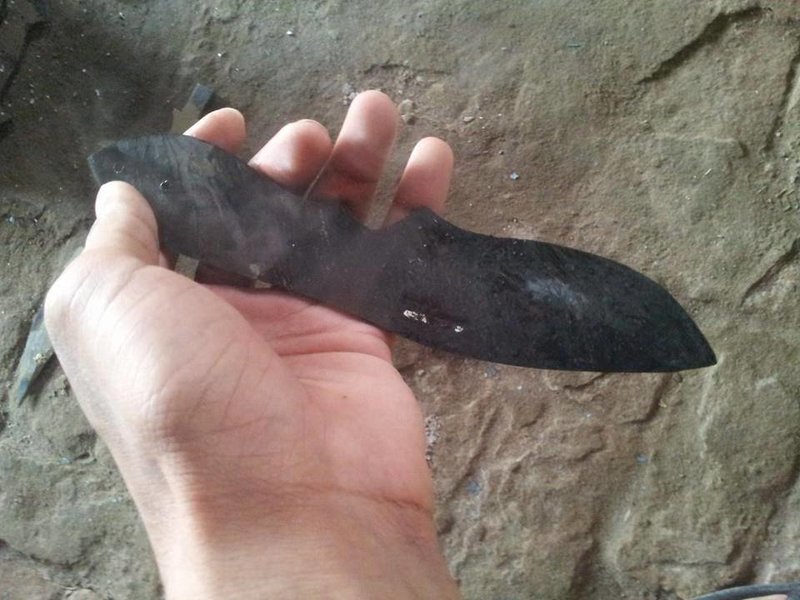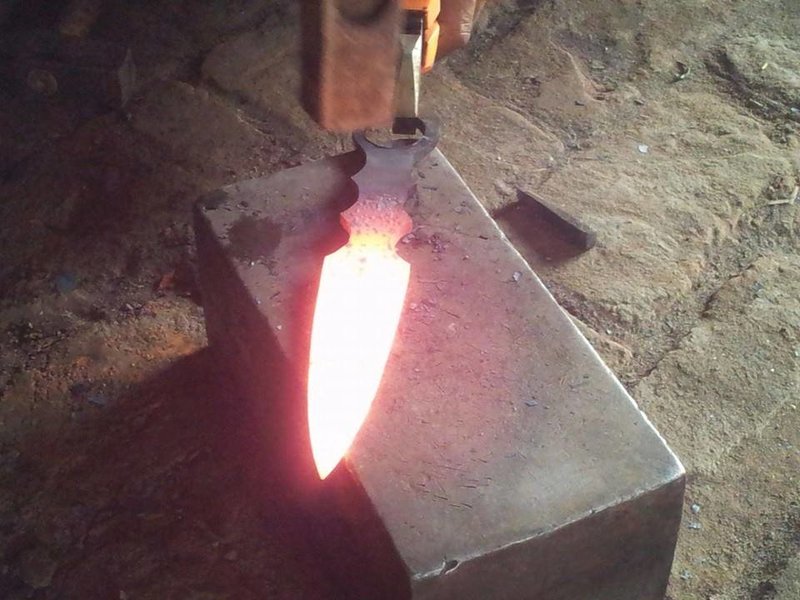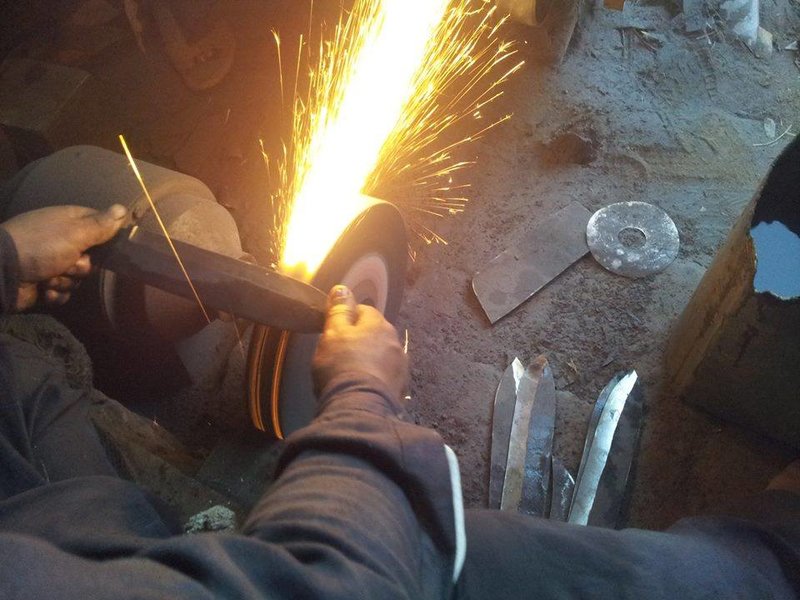 Ever wonder how damascus steel is made? Have questions about the difference in hammered hand forged high carbon steel vs layered (folded) damascus steel. Watch this amazing artist (John Neeman) at work on the long and tiresome process in making hand forged damascus.
Reviews