Goat Milk Soap - Hand Made
So Indy Hammered Knives is always in to local artisans and all things hand made so with that said we bring you the best Goat Milk Soap that I have ever used! This soap comes from my friends at Springfield Valley Farms in my grand old home town of LaGrange, IN. (If you are feeling a little guilty getting your long awaited handcrafted knife and not sure if the Mrs. is going to be upset with your purchase then make sure to add this to your order for her!!!!!!)
Approx. 4.8 oz bar of all natural cold process (old fashioned) soap. Made with high quality goats milk that will leave your skin clean and moisturized.
Saponafied oils

Goat Milk

Coconut

Olive Oil Pomace

Palm Oil

Castor Oil

Apricot Kernel

Cocoa Butter

Distilled Water
Just a couple of the rock stars that helped make your awesome soap!!!!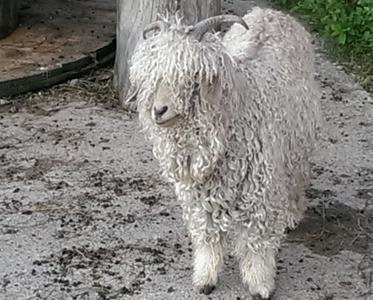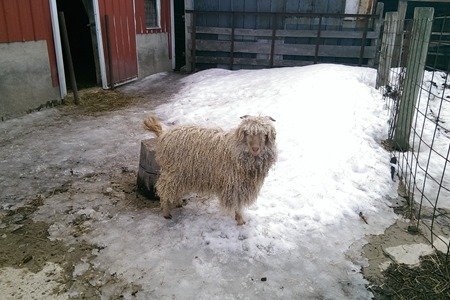 Bellini
ACAGR Registered Angora Doe               
Color: Brown Solid   Birth Date:3/24/13       
Bodie
ACAGR Registered Angora Buck
Color: Red      Birth Date:5/8/2013   
The Shutt family consists of Jon & Chrystal and kids: Casey, Blayne, Ariel, and Ellaura. We were blessed with the opportunity to purchase our farm in 2005. Located in Amish country, we have been raising our family here and teaching them self-sufficiency. We started with chickens. Then we began our Scottish Highland fold. We also raise pigs, Angora goats, and Bernese Mountain Dogs. 

Our hobbies have gone too far! What started out as ways to keep ourselves busy in the cold winter months has grown into having two craft rooms (not big enough) that we create, experiment, and let our imaginations go wild! We cant keep it to ourselves so here YOU are. Enjoy!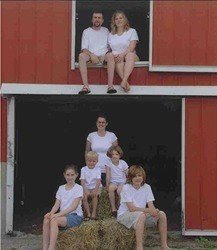 Reviews