TEK Survival Knife
The TEK Survival Knife
by Indy Hammered Knives
...Is the baddest in the batch!!!!
(Orders Received on or after 12-3-2023 will arrive after Christmas all orders received prior will be delivered before Christmas)
The TEK Survival Knife - Traditional Ecological Knowledge (TEK) describes aboriginal indigenous, or other forms of traditional knowledge's regarding sustainability using local resources. TEK refers to a "cumulative body of knowledge, belief, and practice, evolving by accumulation of TEK and handed down through generations much like this knife's generation......through traditional knowledge that was shared with me by other knife makers, bush crafters as well as customers and their need for something tactical, sturdy, big but not too big and incredibly robust making it virtually indestructible as well as purposeful.

10" Overall Length - 5" Blade and 5" Handle for Perfect Balance
A Solid 3/16th" Thick 1095 High Carbon Steel Full Tang Blade
Blade is Hand Forged, Hardened (58 RHC), Blued Jet Black
Handle is contoured with "tread" for a better grip and awesome feel
90 Degree Spine
Convex Grind
Several Custom Sheath Options: Custom Tactical Sheath comes with fire kit tin which fits in the front pocket
Optional Fire Kit (with Tactical Sheath) comes with: Ferrocerium rod and bungee strap and Jute Twine
Lifetime Warranty
This Black Hammered Blade is 1095 High Carbon Steel, with a Rockwell Harness of 58, was left with the "scale" or "mill scale" (black iron oxide that occurs with all blades forged in the fire which I normally polish off). Then the blade was "blued" jet black which is extremely corrosive resistant (not stainless). The blades edge is a convex grind that is psycho sharp and easy to keep sharp in the field!
"TEK concerns the relationship of all living beings with their traditional groups and with their environment, much like IHK in its entire concept and existence" May God Bless us and keep us strong, safe and prepared always!
Not one of my knives has been field tested more and certainly by as beautiful people as the TEK knife!!!! Check out the video below from my friend Melissa Miller from Naked and Afraid putting the TEK to task.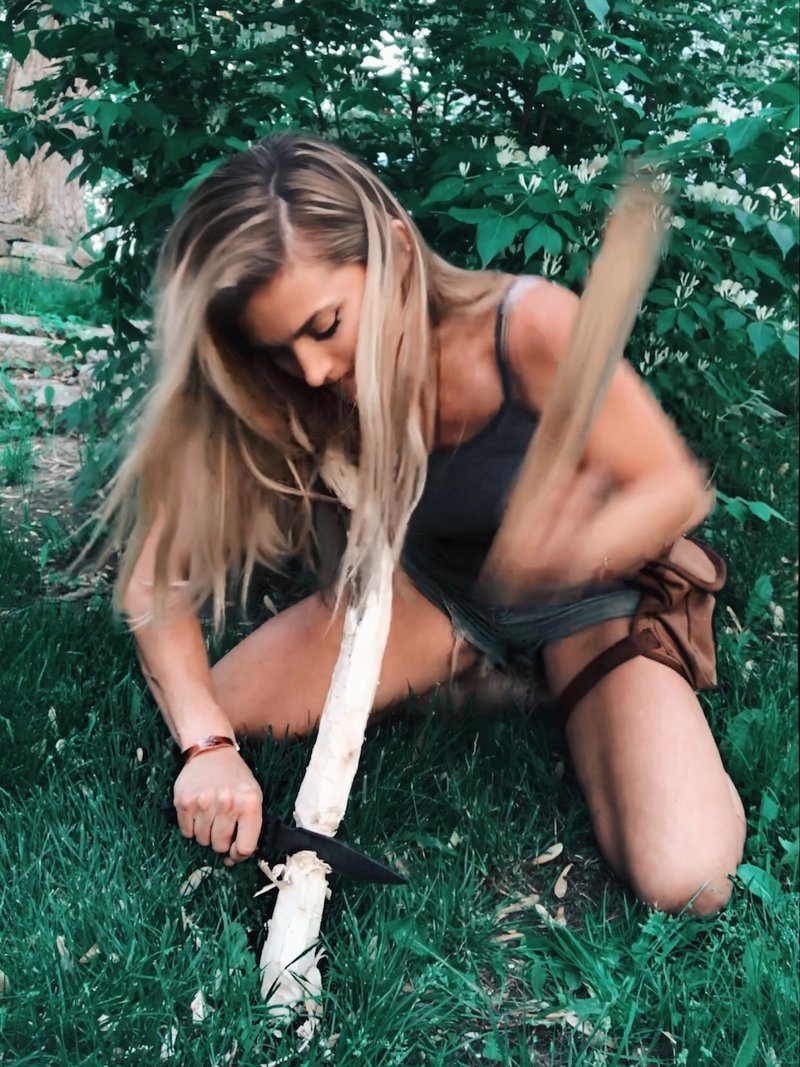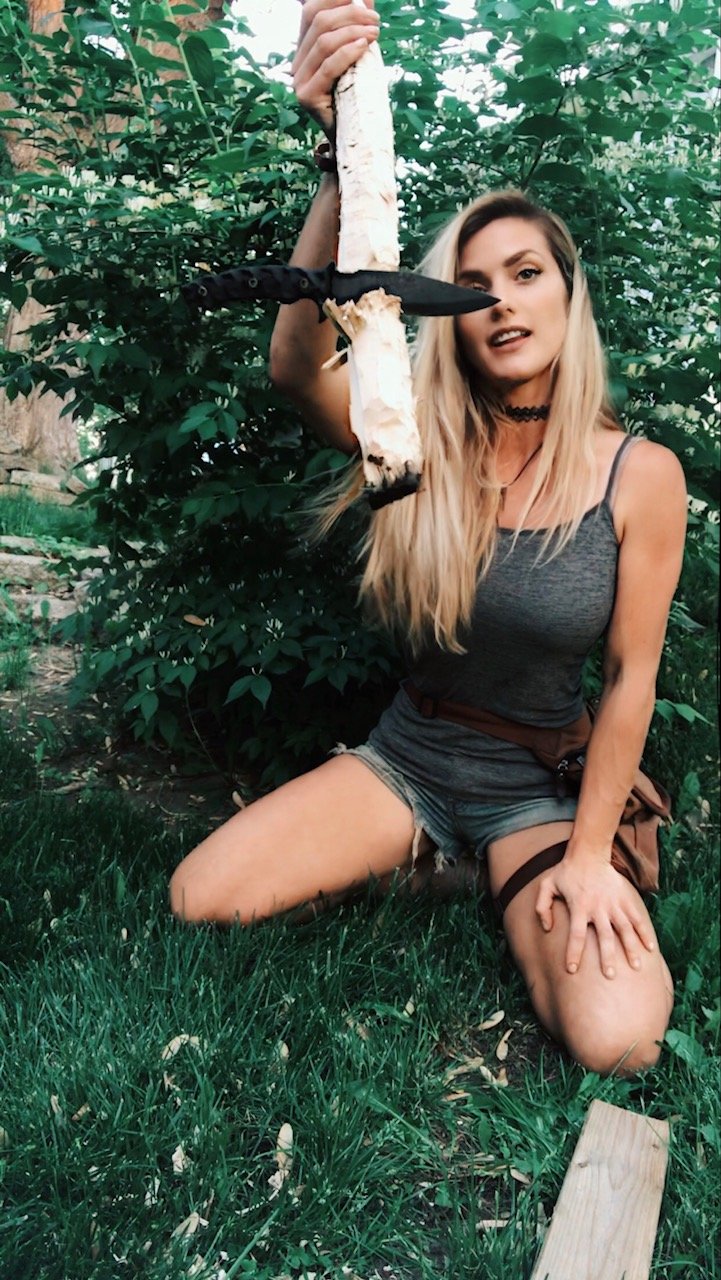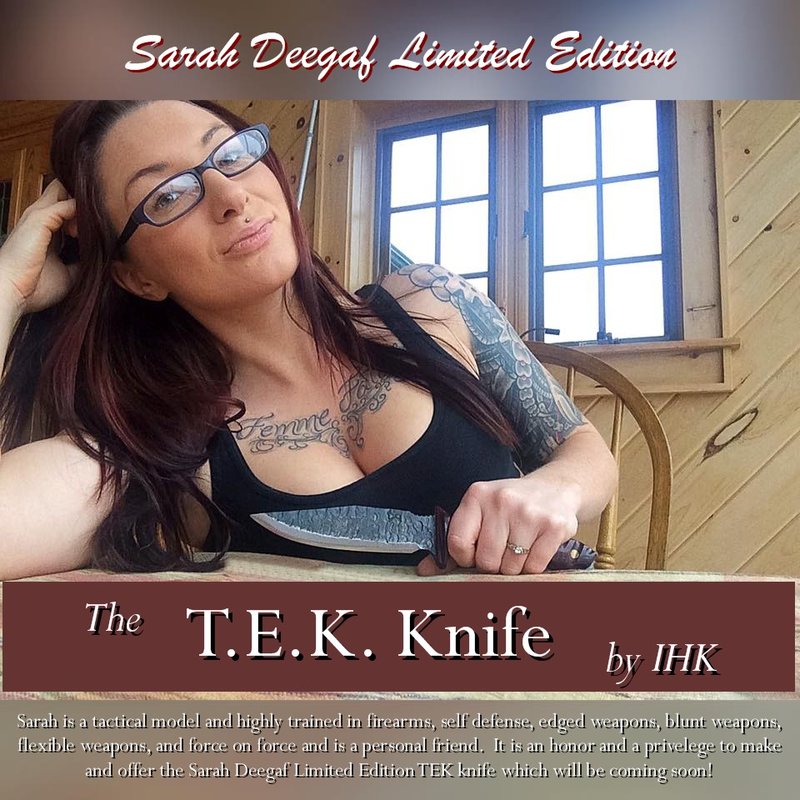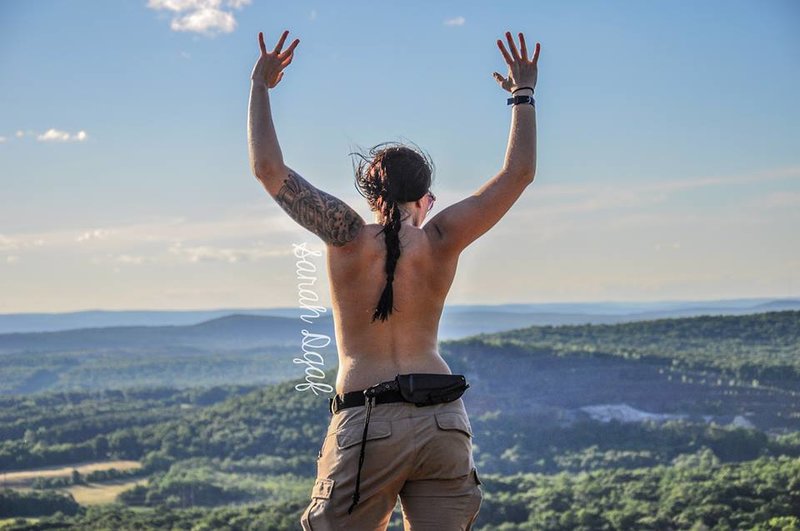 Sarah D. has been a true friend and a major supporter of IHK from the very beginning. She has been putting her custom TEK to the absolute extreme for the past few years!!!
Reviews