Complete Knife Making Kit
Complete Knife Making Kit
The most unique gift that you can find for that one person who has everything (or every knife!). 

Check out this review of the kit by Sid from Its and Outdoors Life https://youtu.be/OeFjBA3iCVE

If you ever wanted to make your own knife (or know someone who does) then this kit is certainly the easiest way to make an amazing knife just the way you want it. This kit comes complete with everything (other than the sand paper and your creative mind and hands) to complete your knife as well as very detailed instructions. 

It couldn't be easier and NO kit on the market is as high quality, with exotic handle materials included and this IS THE ONLY kit that is hand forged and hammered! 
I have taken care of all the tricky parts of making a knife like forging the blade, hand grinding the razors edge, cutting the handles to perfect scales, cutting the brass pins and holes so alignment is perfect and there is no chance for gaps in your pins and scales.
Your Complete Kit Comes With:
8" IHK Skinner Blade

(4" Blade - 8" overall) 1095 Hand Forged Completely Finished - Sharpened and Polished Steel (for more spec's on the IHK Skinner please see: http://ihknives.com/products/newest-kirinite-skinner

Book Matched Scales

(Handle Material) -

See pictures below ~ book matched means the pieces are cut from the same piece of wood with the grain matching on both sides making your knife highly valuable and collectible 

Handles are pre-sanded and perfectly square - Pin holes are pre-drilled to size
Brass Mosaic Pin and Brass Lanyard Tube cut to length
2 Ton - 30 min dry time - 2 part epoxy (in corked glass tubes) 
Custom Handmade Leather Sheath
Step by Step Instructions - Illustrated
Letter of Authenticity (To be signed by YOU - the Knife Maker)
Care Card Instruction on maintaining your high carbon steel blade
Beautiful Wooden Gift Box with Brass Hardware and Latch
So just choose the handle type you would like to use for your Complete IHK Skinner Knife Kit and you will have a time piece to be handed on to generations! Plus this is the perfect way to get started if you have an interest in making knives. (This is exactly how I got started - putting custom handles on Jeff White's knives!)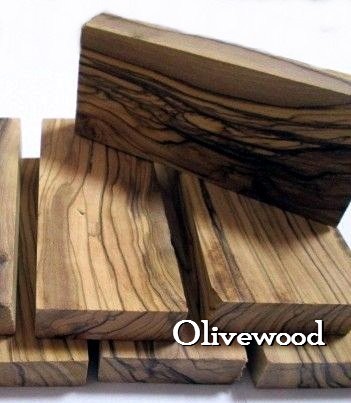 Olivewood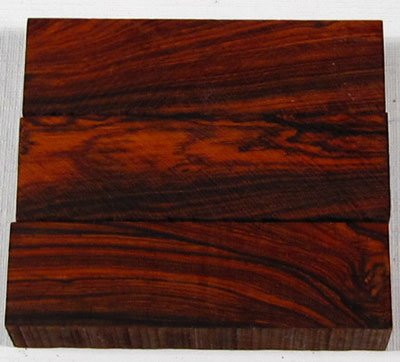 Cocobolo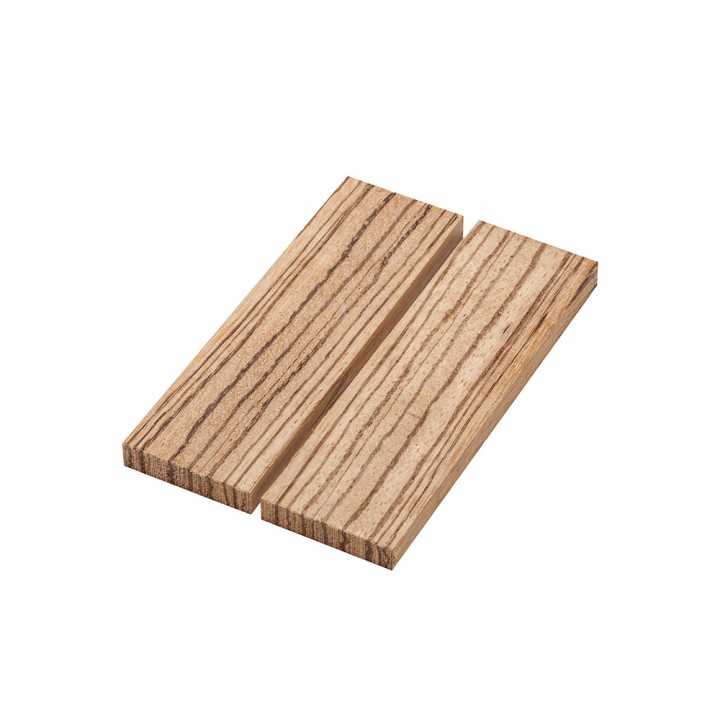 Zebrawood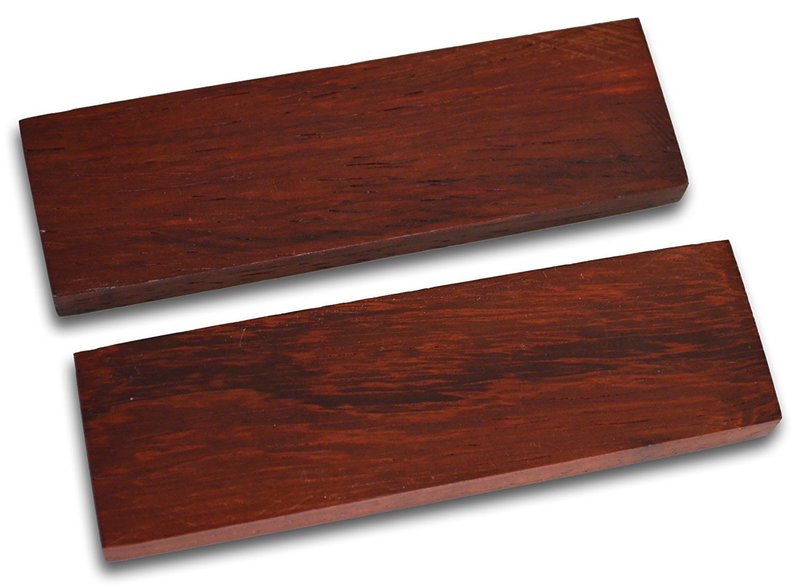 Bloodwood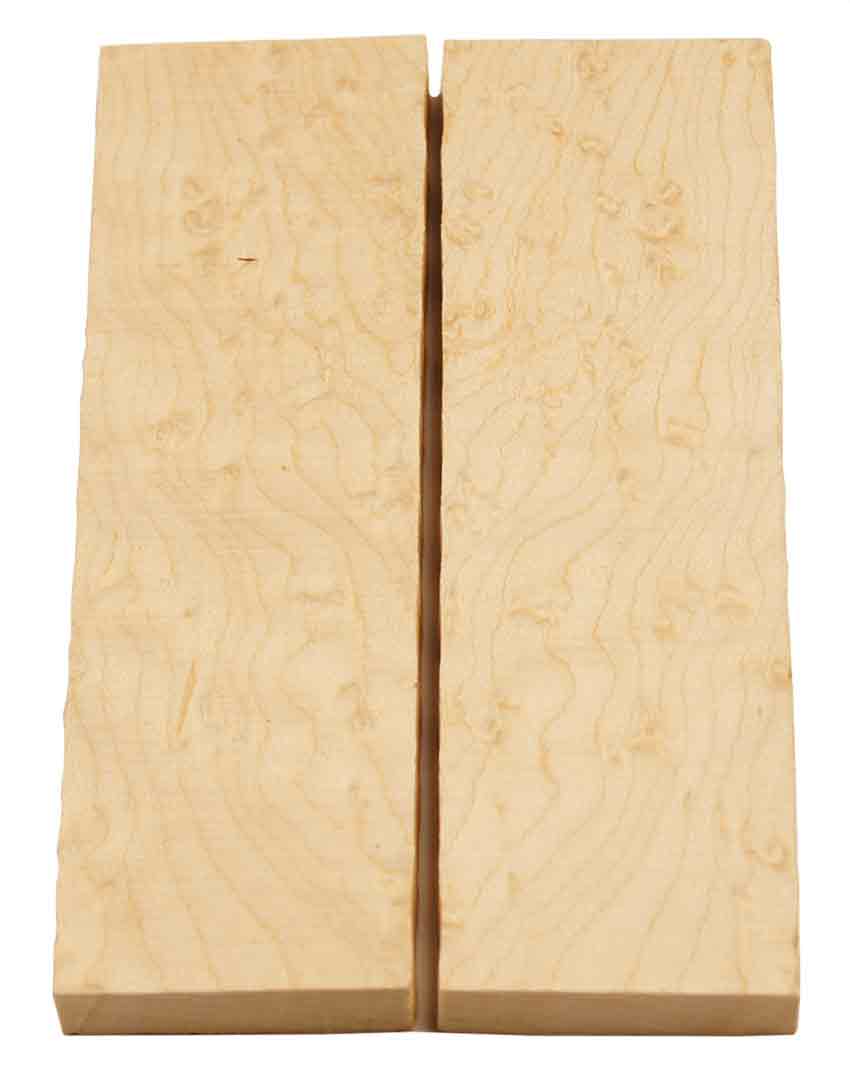 Birdseye Maple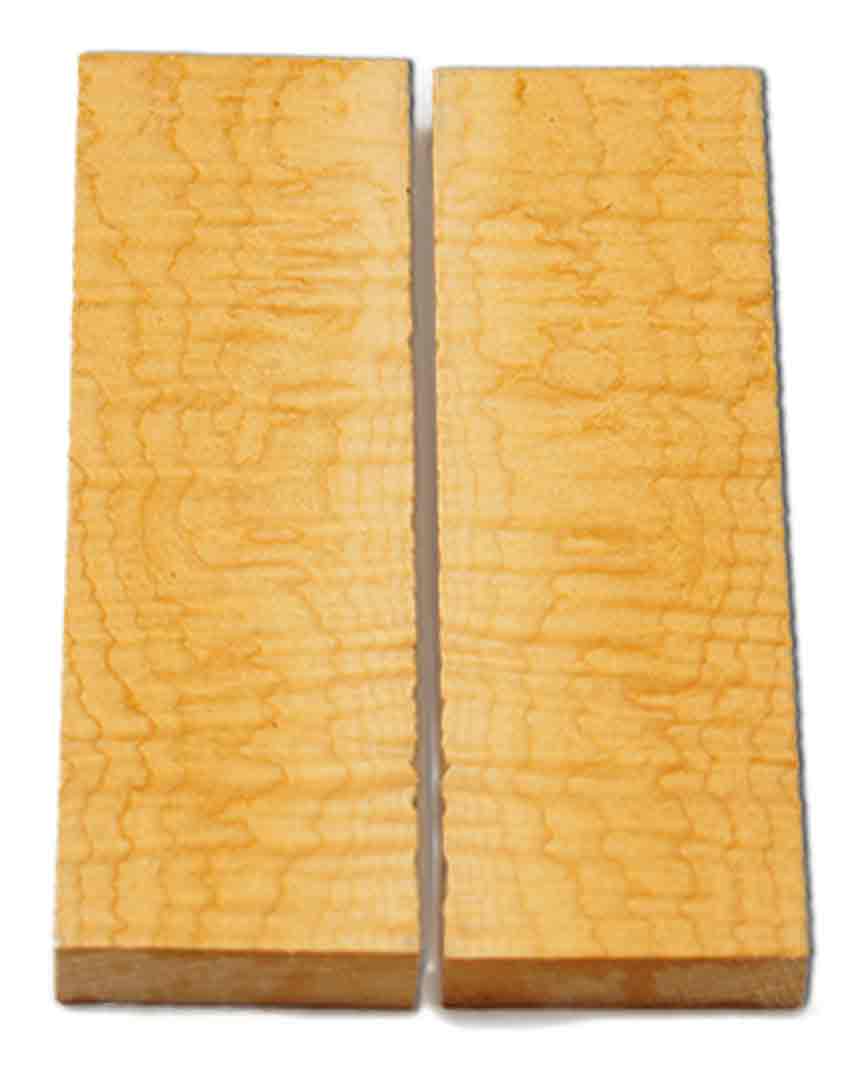 Curly Maple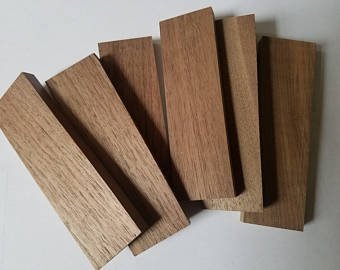 Black Walnut
(These are just a few of the handle options in a vast world of handles - If you have a special request just send me an email:
jamesc.wahls@gmail.com
and I can probably get you anything you can think of for handle material!)
Reviews