Contest Knife - Custom Stag Antler Clip Point Hunter
Contest Knife - Custom Stag Antler Clip Point Hunter
So here is your chance to WIN another one of a kind, never to be made again knife.
So James, what is this all about?? 
So....since the last "contest" knife we did one month ago was so incredibly popular and there is such a high demand for a 1 of 1 custom knife made by me, we are doing it again. 
The last contest sold out in LESS THAN 5 MINUETS so, that is why we are doing it again. This time we will be offering many more chances to win and still offering tickets at just $15.00 ea., so getting a chance to win and own a piece of history couldn't be easier.
If you know me well, you know I don't work in stag much, nor do I do much "furniture" (brass guards and pommels). I usually charge an additional $100 for such work. I do have a huge inventory of brass and stock of Texas Whitetail Antler at my disposal and these are big and beautiful which allows for them to polish up like Ivory. 
This particular knife also has ALL THE BELLS and WHISTLES:
Custom Stag / Antler Handle
Handmade Brass Single Guard to fit your hand ever so comfortably
Custom File Work on the Spine
and Red Mosaic Pins (which I also make myself)
It has a Randall Knife type look and feel but made much cleaner and you don't have to wait 6 YEARS to get one!!
So here is how the contest works


I'm using a vintage tip board with 100 tickets (so only 100 chances to win or 1:100 odds which is pretty good), selling tickets for $15.00 each. You can buy as many tickets as you like to increase your odds of winning. There are only 100 tickets so when it says out of stock all 100 have been sold. I will pull your ticket and send you your unique number (1-100) via email. Once all 100 tickets are sold, I will reveal the winning number live on social media and will contact the winner. You do not need to be present to win and I will ship the knife for free to the winner if you are not local to Indianapolis.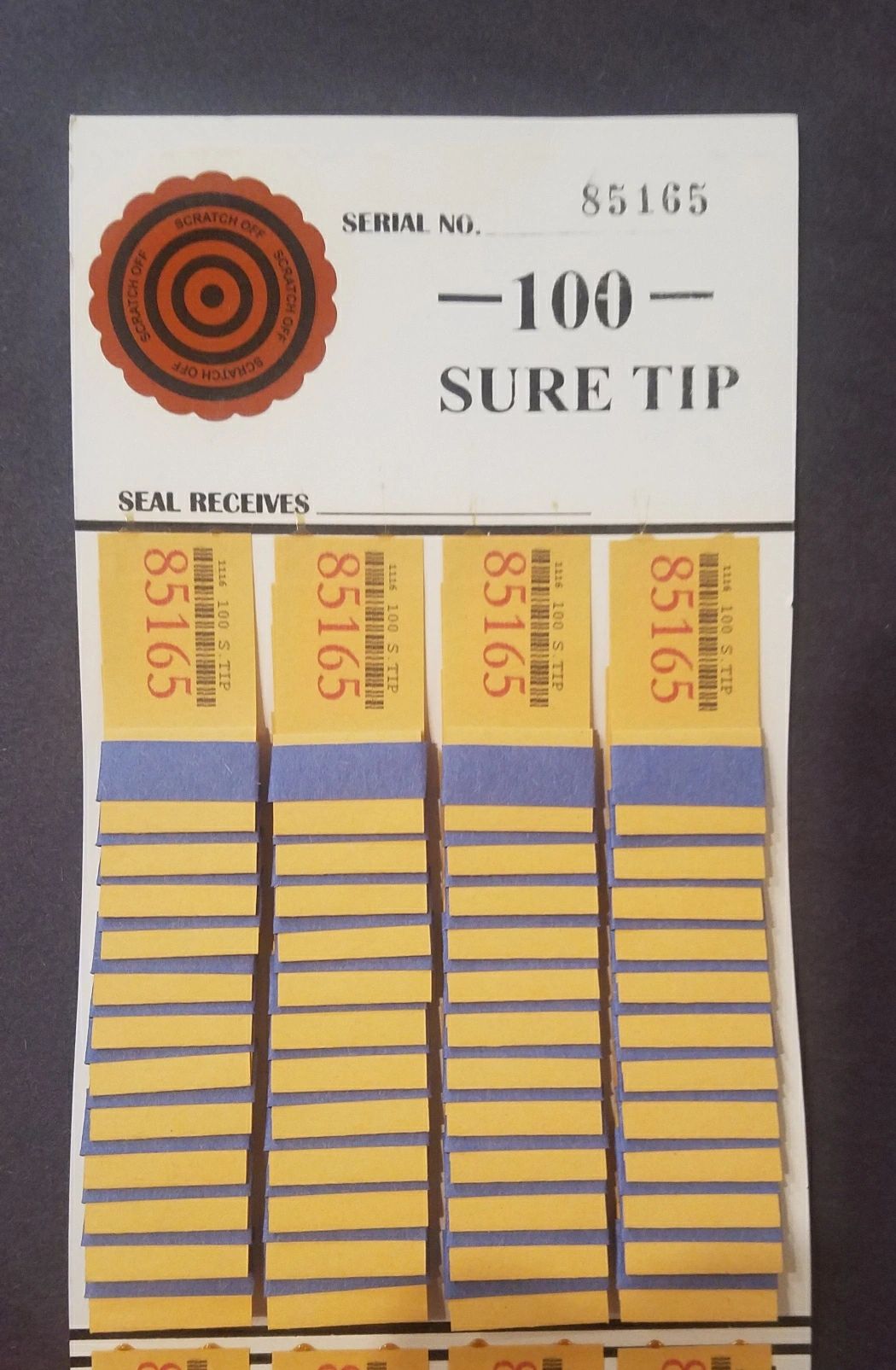 So good luck and God Bless!!!!
Please note: You are purchasing an entry to a contest / drawing and there will be no refunds for this purchase
Reviews