Neck Knife and Sheath by IHK
The IHK neck knife is finally available!!!! Hand forged 1095 Hammered Steel knife with a razors edge and sheath is the perfect EDC (Every Day Carry). This knife is perfect for a piggy back rig on another sheath / blade combination (as pictured) or as a single EDC. 
Customize yours at no extra charge to make it exactly how you want it!!!!!

1095 High Carbon Steel

" 7" overall, 3 1/2" Blade

90 Degree Spine

Paracord handle and lanyard

Custom Leather Sheath

 

(Brown or Black)

Choose Paracord Handle:

Black, Blaze Orange, Neon (zombie) Green or Leather

 

Choose the finish you would like on your blade:

Polished  or Black

(Black is just the "mill scale" left on from the forge during the forging process, see the black blade in the last photo)
Click Here to go to the Loadout Room Review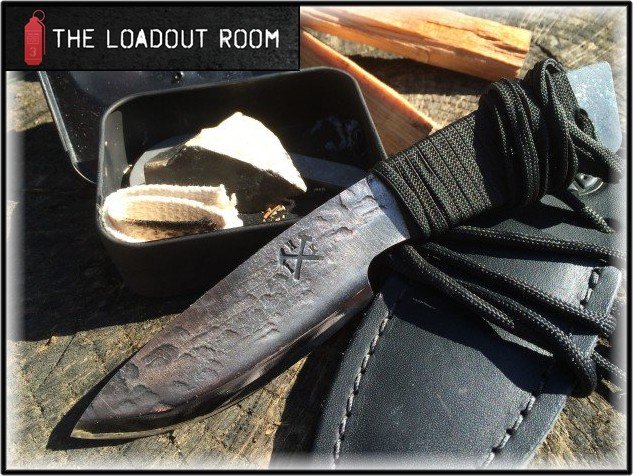 Reviews